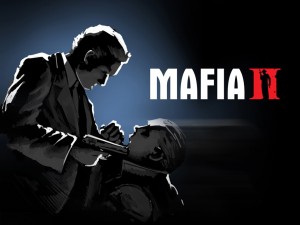 This is something the whole entertainment industry should take a look at and think about. I could provide lots of examples now why the honest customer is always the fool and why 'pirates', getting stuff for free benefit, but I'm gonna stick to a more recent game, one where I experienced myself again why being honest makes you regret every time.
I'm going to talk about Mafia 2, the collector's edition of said game to be exact.
The first thing to mention about Mafia 2 is the release date: it was released in North America on 24th August 2010. European countries got it three days later, on 27th August 2010.
First question arises: why? Oh I see, you want to give North American crackers the game so Europeans don't need to buy it but instead can download a cracked version straight from North America. But no, nobody would do that, since we're all honest customers and want to pay for entertainment we enjoy. Actually though, exactly that happened.
Now, I myself wanted to get the PC collector's edition of Mafia 2. I'm living in Germany and therefore usually import my games from the United Kingdom to avoid the pain in the ass called censorship, which publishers tend to do a lot here. In this case the German version of Mafia 2 isn't censored, so it doesn't really matter where I get the game from. However, turns out that there is not going to be a Mafia 2 PC collector's edition in the United Kingdom, only for Xbox 360 and PS3.
Second question arises: why? (déjà vu)
But whatever... What about Germany? They're going to have a collector's edition for the PC, but only limited to one consumer electronics market: Saturn, since they made a special deal with Take 2, the publisher of Mafia 2. This limitation only affects the PC version, Xbox 360 and PS3 collector's editions will be sold in every other shop.
Third question arises: why? (...)
So, the honest customer goes to his local Saturn market on 27th August 2010 to pick up a Mafia 2 PC collector's edition, and guess what? It's sold out!
Fourth question arises: why the fuck should I even bother buying games?
There you go. I asked four questions and can't answer a single one of them.