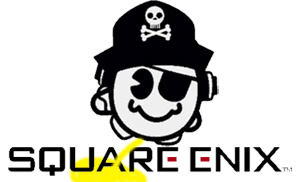 What's the first thing you do when you want to buy a product? Read reviews? Assuming you already know that the product is awesome and you really want it, what's the next thing you do? Comparing prices of course, since you're not going to march to the next open store and simply buy it where you might have been able to save a buck or two instead.
Now since we've got the Internet and everything got pretty global due to all the connectivity we're having, there's also the possibility to buy products in other countries. Since other countries might have other currencies, laws and tax regulations, there's a good possibility you might save quite some money when importing your product from another country.
That idea goes even further when we're talking about video games, since those nowadays in pretty much every case also come as a digital download. So you don't even need to buy a physical product anymore. No more shipping, no more customs (whereas this is another story from a legal point of view).
Now there are some publishers who think it's a great idea to have their games region locked. Meaning you can only play/activate them in certain countries, mostly limited to the one you actually bought the product in. That makes you unable to import the game for less money. That's an idea that actually came from video gaming consoles. Back in the days this was due to different TV systems being used in different countries, simplified: PAL and NTSC. So it made some sort of sense back then.
Having this kind of region lock on a PC doesn't make any sense at all however. Yet, some publishers do exactly that. Latest example: Deus Ex: Human Revolution by Square Enix:
"The PC version of Deus Ex: Human Revolution is region-locked. Please be sure to purchase a copy from your own region, otherwise you might not be able to register the game." - Square Enix FAQ
I love their suggestion what to do when you can't activate the game and play even more:
"If you should not be able to register your copy due to a region conflict, please return the game to your retailer. Square Enix cannot offer assistance in replacing incompatible registration codes." - Square Enix FAQ
Epic.
What's that about piracy you're saying? Well, why give people a reason to buy your game when you can give them one not to?
Instead of all that stuff about region locking they could've also said:
"Please don't bother about buying our game and download a cracked version for free instead. That way you definitely won't be bothered with any online activation or region lock."
Yes. Exactly that.